Our panel:
Balchander M Gandhekar(Graduate from Film and Television Institute of India,Pune)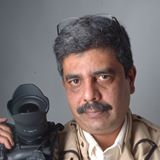 Managing Director, Foresee Multimedia Pvt. Ltd. 34 years in the business as a Script Writer, Director, Cinematographer, Editor and Producer Produced over 2500 films (across all genres )

Career Highlights:
Assistant on Production of David Lean's Passage to India
Cameraman / Editor – Shekhar Kapoor / Satish Kaushik TV Serial – Sara Jahan Hamara
Cameraman / Editor – Sridhar Kshirsagar – TV Serial Gulmohar West
Editor for M.S Sathyu's TV serial
Scripted directed nearly 2000 films across genres of commercials, documentaries, corporate and public service films
Winner of A&M and Ad Club Awards
Written, Photographed, Published a documentary & coffee table book, "Gomatta" on the Mahamastakaabhisheka at Shravanbelagola
Produced and Directed India's first documentary on a champion race horse, titled Elusive Pimpernal
Produced, Directed the first music video on AIDS awareness
Produced and directed a documentary on Roger Waters Concert in India
Produced and directed Television Programming of over 18 music concerts with international artists like Rolling Stones, Sir Elton John, Aerosmith, Bryan Adams, Black Eyed Peas etc.
Produced and directed a series on awareness films on Save the Tiger with players of the Indian Cricket team
Produced and directed a documentary on the making of the Bangalore International Airport
Documentary and coffee table book on drug abuse: The White Lady
Publisher of a unique children's magazine, Hoopla Club, which in just it's third year has crossed 15,000 subscribers and is the only magazine to have a Braille version in India
Founder of Hoopsters.in and Hoopsters' Parent Plus a Children's and Parental engagement platforms.
.........and lots more

Inderjit Bansel (Cinematographer/Director)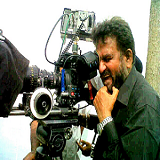 Resident: Mumbai Student of the Film and Television Institute of India, Pune.
Over 34 years of experience as Director and Cinematographer across Feature films, Ad films, Corporate films, Documentaries and Web series.
The latest:

Jury Member of Rajasthan Film Festival, 2016
Director and Cameraman of "Desi Munde" a Punjabi film
Director at Front foot entertainment
Cinematographer on the sets of renowned director Vikram Bhat's web series "SPOTLIGHT" and "HADH"
Cinematographer on the sets of "Let's Play", a short film
Cinematographer on the sets of "Varanasi – Mumbai Express", a short film directed by Aarti Chabria
Cinematographer for Ankit Tiwari's Music video called TUM HARDAFA HO
The list is endless

For more PROFESSIONAL ASSOCIATIONS and ORGANIZATIONS – W.I.C.A, Cinematographer's Combine, GRAFTII, The Film Writers Association, IFTDA, and IMPPA.